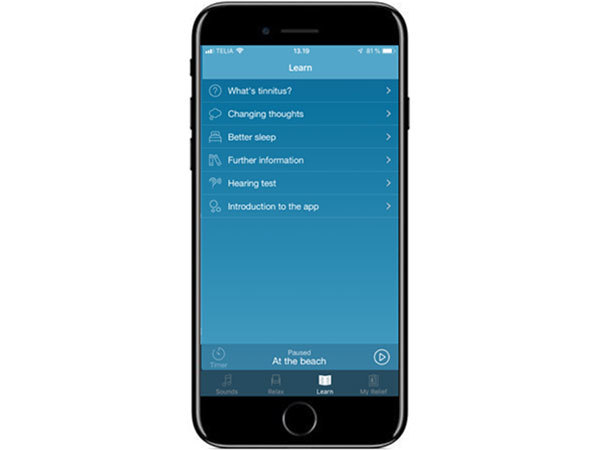 Relief app and hearing devices
The Relief app works with danalogic hearing devices, is free to download on App Store or Google Play and can be used with any headset.
To download the Relief app from the App Store for iOS devices and Google Play for select Android devices, please search 'ReSound Tinnitus Relief'.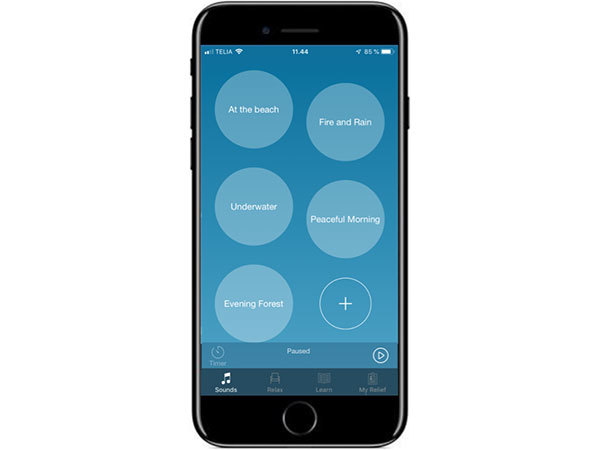 Tinnitus relief at their fingertips
The Relief app is one of the most useful apps in the market for relieving and managing tinnitus. As part of a tinnitus management program, the Relief app offers a combination of sound therapy, relaxing exercises, meditation and guidance, whenever your patients want and wherever they are.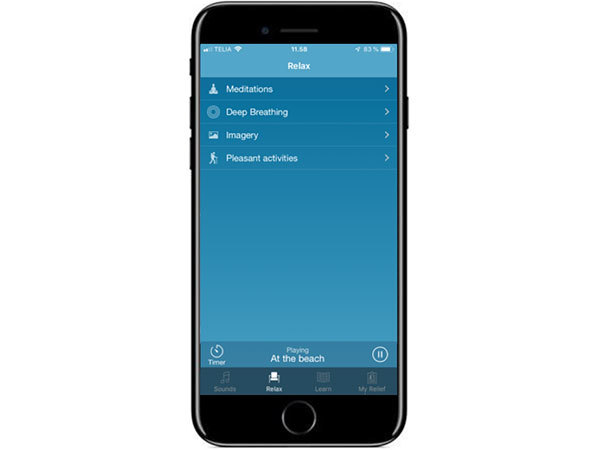 Enjoy the benefits of the Relief app
Tinnitus can have a big impact in your patients quality of life. Ease the discomfort or stress that tinnitus often brings with the Relief app. It can be used by all people suffering from tinnitus - not just people with a hearing loss. With the smartphone or tablet and Bluetooth/wireless speaker headset, your patients are ready to use the Relief app and be on their way to a more comfortable life with tinnitus.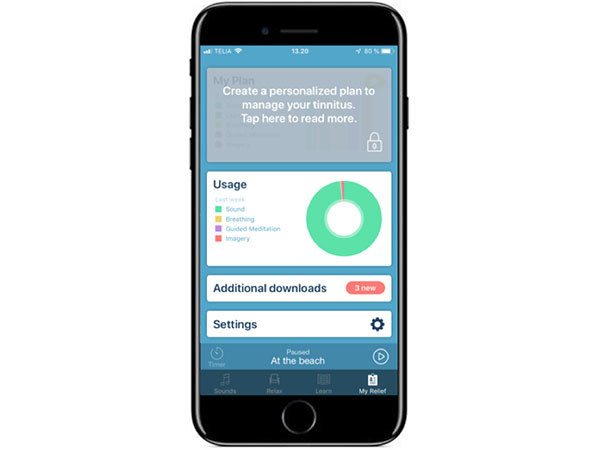 Customisation of the sounds
Tinnitus is as individual as a persons music preference, which again depends on that persons mood. With the Relief app your patients can create their own soundscapes layering five different sounds.
Play soundscapes and audio exercises, balance the sounds between the right and left ears, or turn on the timer so your patients can fall asleep to soothing sounds. Your patients will find engaging exercises and guiding tips. Your patients can keep track of the use of the Relief app, to help you understand your patients tinnitus better.

Compatibility
As we are continuously making more mobile devices compatible, please check our up-to-date compatibility information here:
Supporting documents
If you're looking for additional information regarding the Relief app, you will find it here: