Market-leading accessories with 6th generation 2.4GHz wireless technology

GN Hearing's wireless accessories stream sound directly to your patients hearing devices. Our unique wireless platform is robust, stable and direct. Our range of accessories, combined with the technology in the danalogic portfolio, create a hearing system that addresses many of the problems experienced by hearing device wearers in situations with noise, reverberation or over distance.
Our 2.4GHz accessories can be added at any time without the need for software programming. Best of all, they work together as an intelligent system. For example, the TV mutes when a call comes in and the TV's sound returns when you hang up the phone, ensuring a seamless listening experience.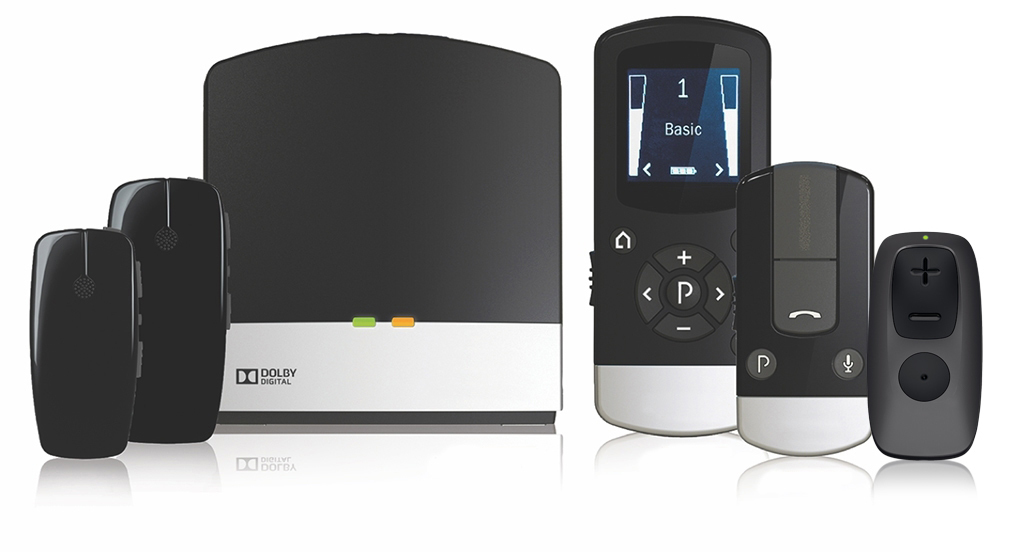 From left to right: Micro Mic, Multi Mic, TV Streamer 2, Remote Control 2, Phone Clip+, Remote Control
If you wear danalogic hearing aids and would like to purchase any wireless accessories, please speak to your NHS Audiologist to get your password for the Online Shop. Alternately, please contact GN Hearing [email protected] for further information.