As the UK population grows and matures, the NHS is coming under ever more pressure to do more with less
We all want and need to find ways to address the growing challenge. This is why danalogic Ambio has been created specifically with and for the NHS. We have gained valuable input from working with audiologists across the country to create the Ambio ecosystem, a unique product portfolio designed exclusively for the NHS.

danalogic Ambio key features
Feature
Advantage
Benefit
Binaural Directionality microphone modes
Continuous ear-to-ear exchange of data about the environment optimises polar patterns and microphone settings in any listening situation.
Your patients can focus on the sounds that are important to them without losing touch with what's going on around them. Providing the brain with the right information from both ears lets your patients effortlessly follow conversations and shift attention naturally.
Directional Mix Processor

The lower frequencies are processed omni-directionally, while the higher frequencies are processed directionally.
Prepares low and high pitches to be treated differently. Directionality can be applied to high pitches, while low pitches always remain in omni.
Maintains a richer and more balanced sound quality and enhances the patients' ability to understand speech while retaining awareness of surroundings.
Binaural Environmental Optimizer II
Time to determine need to change environment: 4 seconds. Duration of transition: 1 dB per second.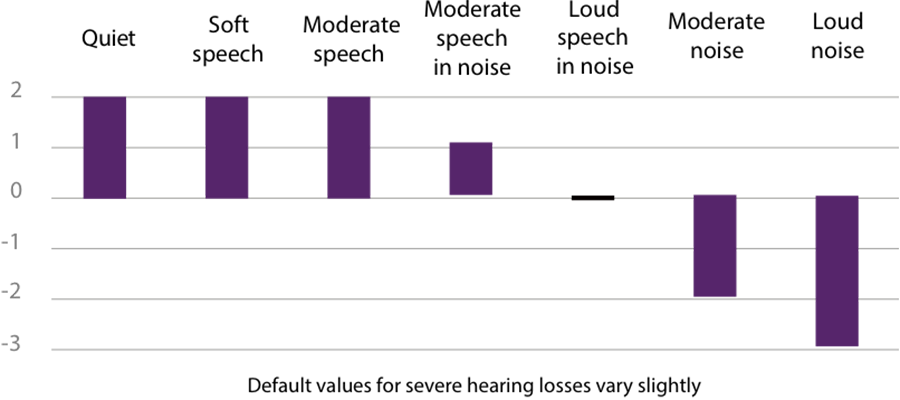 The Environmental Classifier system identifies which environment the hearing device is in. The Environmental Optimiser then allows patients to fine-tune each of their environments.
Your patients can enjoy optimal audibility and listening comfort even when moving through rapidly changing sound environments.
Signal treated with NoiseTracker II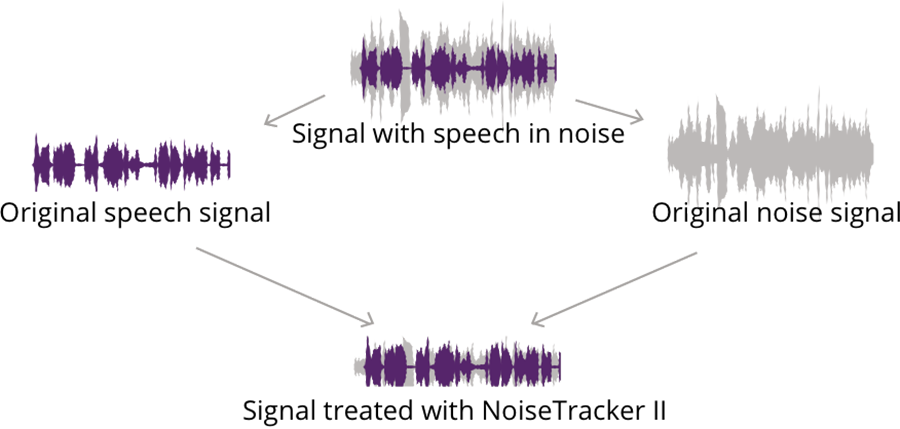 A unique spectral subtraction technology reduces unwanted noise without degrading the speech signal.
Improves your patients' comfort in noisy listening situations without compromising speech understanding.
DFS Ultra II

High precision feedback analysis enables DFS Ultra II to cancel feedback with extreme accuracy without cutting the gain. Music Mode analyses the sound over a longer period of time, so the system can better distinguish true feedback from music and other tonal sounds.
Users can now enjoy extra comfort, better audibility and all the subtle nuances of rich sound, even in the most challenging situations. Music Mode provides users with a clearer, richer, distortion-free music experience.
Tinnitus Sound Generator with Nature Sounds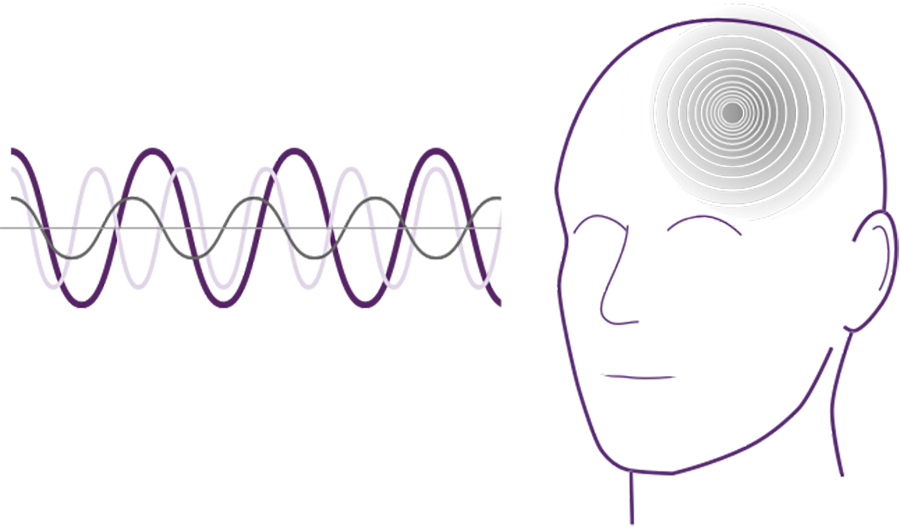 Programmable customised tinnitus therapy sounds as well as Nature Sounds.
Helps users break the cycle and achieve some relief from tinnitus by reducing tinnitus awareness through a wide range of soothing background sounds.
GN Assist
GN Assist allows you to send fine tuning adjustments and or hardware updates to your patients remotely for them to download at home. Not only is this more convenient for patients, it also allows NHS departments to build flexibility into their patient pathway. Therefore, saving time and money on travel, with increased patient satisfaction.
BeMore smartphone app
The BeMore app allows patients to discreetly control and personalise their hearing devices. Via the app they can make adjustments to speech clarity, noise, directionality, bass/middle/ treble gain, the Tinnitus Sound Generator (if enabled in fitting software) and control streaming devices. All without touching and drawing attention to their hearing device.
Be wireless-ready
danalogic Ambio includes 2.4GHz wireless as standard.
Our wireless accessories give patients with a hearing loss access to many of the methods of communication such as using the telephone, listening to music or the radio and watching TV, which most patients take for granted.
Visit wireless accessories page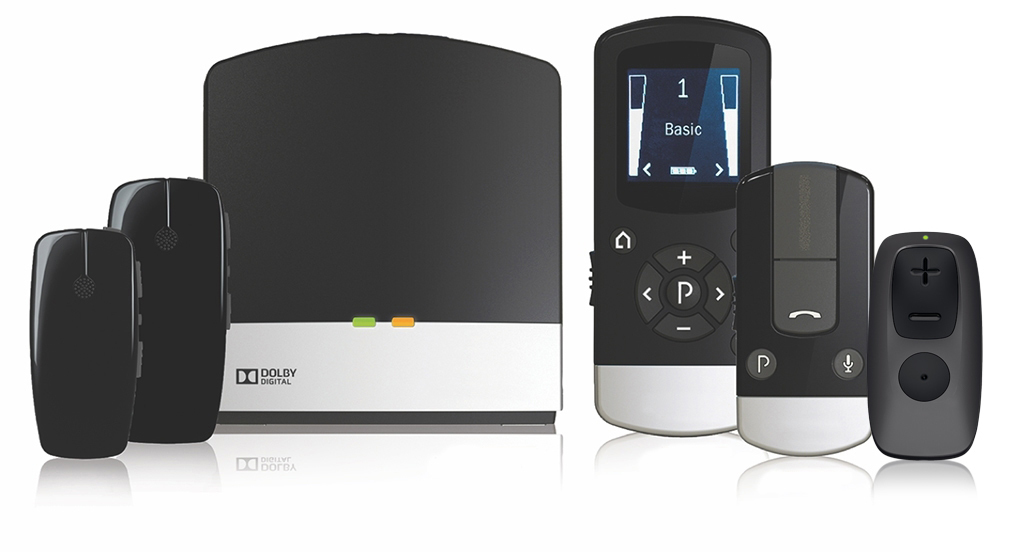 From left to right: Micro Mic, Multi Mic, TV Streamer 2, Remote Control 2, Phone Clip+
The danalogic Ambio colours available
Supporting documents
If you're looking for support & care, data sheets, user guides, patient sheets or white papers, you will find them here: