Clear, comfortable sound at every output level
ReSound Up is a line-up of small, attractive and powerful wireless BTEs for mild to severe-profound hearing loss. They provide consistently clear, comfortable sound even at high output levels.
ReSound Up provides accurate and verifiable fittings, designed with comfort and safety in mind. The product portfolio also extends to our 2.4GHz wireless accessories.
ReSound Up key features
Your patients can focus on the sounds that are important to them without losing touch with what's going on around them.
Dual Stabilizer DFS II – With Feedback Eliminator
Suppresses feedback in just about every conceivable situation, without sacrificing appropriate gain.
Control hearing device with an app
If your patient has a Phone Clip+, they can use the GN Control app on their phone to make adjustments to their hearing devices. The Control app allows patients to adjust the volume easily and quickly without having to physically touch their hearing device.
Be wireless-ready
danalogic Ambio includes 2.4GHz wireless as standard.
Our wireless accessories give patients with a hearing loss access to many of the methods of communication such as using the telephone, listening to music or the radio and watching TV, which most patients take for granted.
Visit wireless accessories page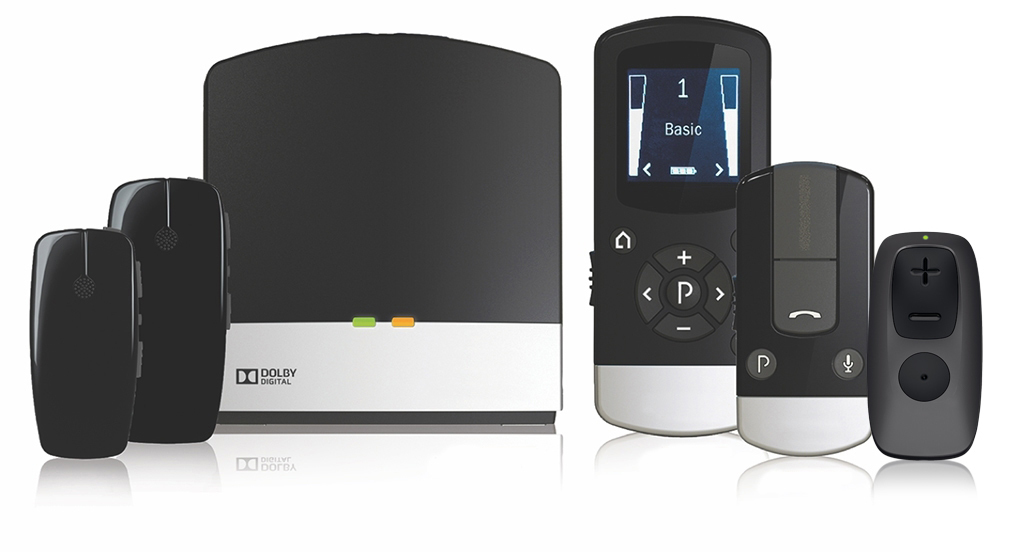 From left to right: Micro Mic, Multi Mic, TV Streamer 2, Remote Control 2, Phone Clip+
The ReSound Up colours available
Supporting documents
If you're looking for support & care, data sheets, user guides, patient sheets or white papers, you will find them here: